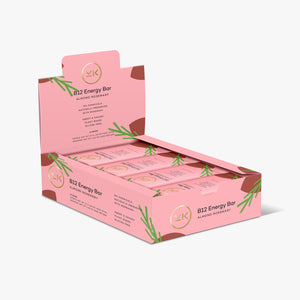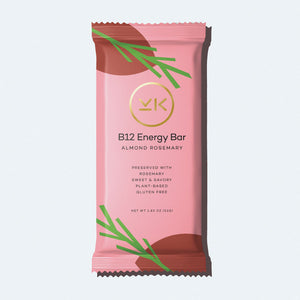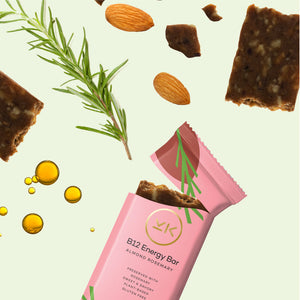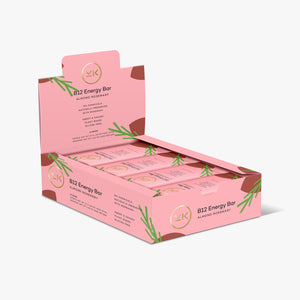 Almond Rosemary VK Energy Bars
Sale price Price $42.00 Regular price $42.00
Inspired by an olive oil and thyme tea cake I created for Seth MacFarlane, this recipe morphed from cake to energy balls as it searched for its truest expression: this bar.

With 12g of protein, 10g of fiber and 1000% of your daily value of vitamin B12, each plant-based, organic and gluten-free VK Energy Bar preps you for long days and late nights without caffeine-induced insomnia.
Ingredients
Dates source of fiber and a natural sweetness
Brown rice protein powder plant-based protein that balances blood sugar spikes and adds umami notes
Prebiotic fiber for gut health
Chickpea flour more good protein, fiber and magnesium
Almond butter (almonds) full of healthy fats and fiber
Extra virgin olive oil anti-microbial, rich in monounsaturated fats and a powerful antioxidant
Vanilla a flavoring agent that complements other ingredients
Rosemary a natural preservative that prevents oxidation and microbial contamination
Maldon sea salt balances sweetness and enhances flavors
Vitamin B12 converts fat and protein to energy
Get obsessed with flavor, not caffeine.
The VK Bar was created as an alternative to caffeine; a bar loaded with Vitamin B12 naturally boosting your energy levels while eliminating the negative effects of caffeine. It's a delightful change of pace while also balancing sweet & savory flavors!